All professionals at Smith & Manus Dentistry maintain the highest levels of accreditation and pursue ongoing education to stay abreast of the latest trends in the medical field. Read on to learn more about our staff's experience and training.
---
Hygienists
---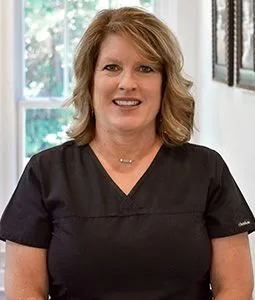 Paula Tuten
Paula attended Armstrong State University receiving an Associate of Science Degree in Dental Hygiene. She has been practicing dental hygiene since 1986. She has worked for Dr. Smith and Dr. Manus for 32 years. Paula has been married to Stephen for 31 years and they have three boys Matthew, Madison, and Mason. She also enjoys spending time with her family and shopping.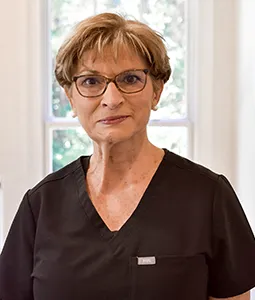 Donna Howard
Donna is a registered Dental Hygienist, receiving her degree in 1981 from Armstrong State College in Savannah, GA. She has practiced 20 years with Dr. Smith and Dr. Manus. She is a resident and native of Baxley. She is married to Jimmy and has been faithfully involved with him in numerous ways during his various ministerial roles. Donna feels blessed to be part of an amazing dental team.
Becky Halstead
Becky has been working with Drs. Smith and Manus since 1996. She earned her Associate in Science in Dental Hygiene from Darton College in 1988. Becky is married to Sid and has two married children, Bryan and Lindsey. She is an active member of Central Baptist Church. When not working she enjoys spending time on the lake with family.
---
Dental Assistants
---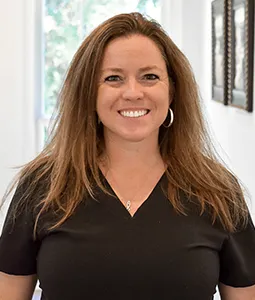 Wendy Mitcham
Wendy graduated from Palm Beach Community College as a dental assistant. She has been in the dental field for 22 years. Her husband is staff pastor at Destination Church. They also run a cookie company that sponsors an orphanage in India, JJ's Cookies. They have three children, Andrew, Destiny, and Daniel. In her spare time, she loves to do choreography and dance. She is also on staff and volunteers at Destination church.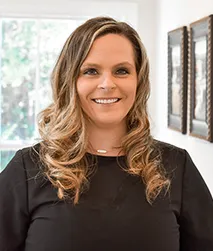 Jenni Hood
Jenni has worked with Dr. Smith and Dr. Manus since July 2018. She recently switched from her medical career of ten years to pursue her career in the dental field. She enjoys being a team player and assisting patients with any dental questions or concerns. When she is not working, you can find her spending time with her husband and children. She has a heart to work in the mission field serving those who are less fortunate.
Candace Allen
Candace moved here from Melbourne, Florida in July of 2021. Shortly thereafter she joined our team. She has over 11 years of dental assisting experience. Candace is married to her husband Josh. They have two boys, Hunter and Beau. When she is not working, Candace enjoys being outdoors with her family and exploring small towns.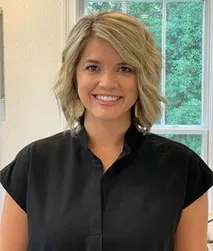 Shayna Popwell
Shayna entered the dental field in 2007 and has 16 years of dental experience. Since joining our team in 2023, her favorite aspect of her job has been being a part of an amazing team with a Christian based atmosphere and having the opportunity to help people feel confident about their smiles again. Outside of dentistry, her interests include spending time with her 3 year old son, boating, and photography.
---
Front Office TEAM
---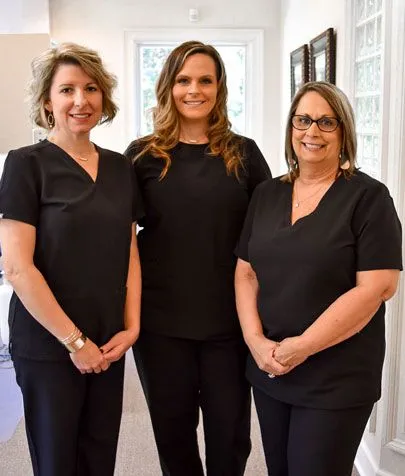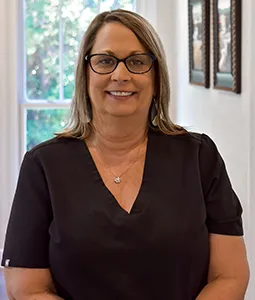 Sylvia Scales (Hygiene Coordinator)
Sylvia has been in dentistry since 1981. She has been with our office since 2006 as a clinical assistant and Hygiene Coordinator. If you have questions or concerns about anything pertaining to the health of your oral cavity, she would be the perfect person to speak with. She tries her best to answer any questions patients have with the utmost respect and consideration. When she is not working, she enjoys spending time with her family and friends.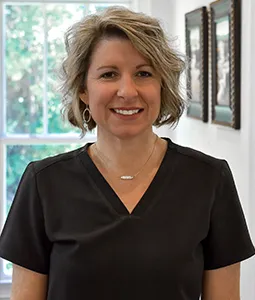 Jenell Thrift (Front Office Manager)
Jenell has been in the field of dentistry for over 24 years. She has both clinical and administrative experience. She was a chairside dental assistant for over 11 years and is currently the Front office manager. Jenell has worked for Dr. Smith and Dr. Manus for over 12 years. She is married to her husband Travis of twenty-six years. They have three boys, Wes, Gabe, and Colt. Jenell enjoys attending church, sports, reading, and spending time with her family.